The Cricket Federation for People with Disabilities was formed to give people with mixed disabilities the opportunity to play cricket and develop their potential regardless of the severity of their disability. Supported by a network of volunteers this charity has seen some amazing achievements from both players and coaches.
We introduced three categories of disability Zephyr(now CC3) for those with a low level of disability, Zenith (now CC2) for those with a medium level of disability and Zodiac (now CC1) for those with a high level of disability. This action was taken to ensure that those players with a higher level of disability would have equal opportunities to develop to excellence. We believe that people with disabilities should benefit in the way that all sportsmen benefit with the pride, the fun and the 'looking forward' to the next match in the way in which able bodied people do. They have the added bonus that playing a competitive sport can and often does increase their ability and decreases their disability slightly.
Carers have found that they have time to themselves, and the players' attitude changes when they discover they do have ability. We now have umpires and scorers officiating from a wheelchair. We play our matches on local cricket grounds and at high profile venues such as Lords, Brit Oval, Old Trafford, Edgbaston and Headingley.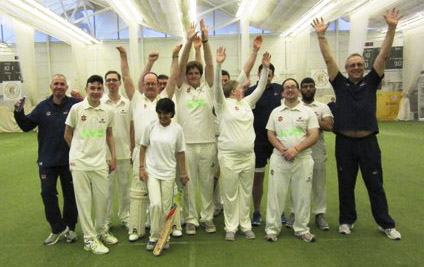 Registered Charity No.: 1046858
© copyright of The Cricket Federation for People with Disability